Get a free estimate
for your home audio and video needs
CALL: 631-830-6533
Whether its, audio, video, climate, lighting, automatic locks, cameras, whole home control or the network backbone that is at the core of all modern home and office systems, we design and install all types of home audio and video systems. From installing a tv wall mount to high-end home theaters, we have the trained technicians to improve your quality of life in every way.
---


Whole House Audio & Video.
We work with home owners, architects and designers to install aesthetically pleasing sound solutions without compromising quality. While it is very obvious that Whole House Audio/Video Systems provide an incredible environment, at the same time they also enhance your home's value. At M&I Electric & Technology Services you can count on our experts to help you with all of your audio and video needs. We specialize in Sonos and other higher end solutions, discreet wiring, and quality built-in speakers. We make it easy to play one song in the family room and another in your bedroom. Or play the same music throughout the entire home. You can use your smartphone or tablet a remote control or we can install in-wall controls.


Home & Business Automation.
No home is complete without the ease and convenience of an automation system. Your automated home is designed to meet your all of your needs. A centralized control system will allows you to set things like your lighting, thermostat, shades, and even the gas fireplace on your personalized schedule. Your home can wake you, welcome you home, or lull you to sleep right on time. Home automation can also include cameras for monitoring your home while away and allow you to lock and unlock doors and gates right from your smart phone. Call M&I and get a free estimate or to find out more about automating your home for the ambiance, convenience, and energy efficiency you've always wanted
.






Home Theater Rooms.
Our first and foremost intent is to help make a room that is comfortable and inviting for you and your family. A home theater room should be flexible and be capable of multi-tasking. Follow some basic rules and you will have a room that will be one of the most used rooms in your house. With over 15 years of experience offering custom home theaters, smart home automation, lighting, and motorized shades, we have perfected the art of integrating the technology our clients want without impacting the carefully designed and crafted look of their homes.


Certified Installers.
Our entire installation staff receives continued training of the products we install and service. Every project is led by a certified senior staff member. We know the value of keeping our staff trained in the latest products and services our clients are looking for.
.






Fully Stocked Vans.
Our vans are warehouses on wheels stocked with tools, hardware, cable connectors and accessories to ensure we have everything needed for a successful installation or service call. Whether you need a simple repair, a service appointment or a new installation, we can help!


Detailed Installation.
On staff creates detailed system drawings which are used for installation and service. We use different systems to design your system in an affordable way. Our efficiency allows our clients to get the highest quality products at the most affordable prices.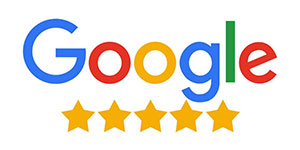 M&I Electric & Technology Services