Best Prices On All Residential Electrical Work
CALL: 631-830-6533
Speak To An Electrician Now
---

Electrical Installation
We install everything at affordable prices! Get the latest technology when you have M&I install lighting, switches, outlets, doorbells, panels, dedicated circuits, meters, phone systems, low voltage wiring, home security, fans, generators, breakers, new wiring, new construction, car chargers, tv's, home audio, surge protection, LED lighting, outdoor lighting, spa and pool wiring, home automation, appliance wiring, rewiring and so much more.

Call Now: 631-830-6533



Electrical
Repairs & Remodeling
Electrical problems stem from many different things such as faulty wiring, loose connections, water damage, and more. It's important to call a licensed electrician for any job. M&I Electric & Technology Services strives to be the most reputable electrical repair and service company on Long Island. Whether you need a simple repair or you have a complex issue, you found the right company. M&I has Over 275 5 star reviews and offers the best service at affordable prices.

Call Now: 631-830-6533
Whole House
Surge Protection
Long Island has one of the highest incidences of lightning strikes. Whole House Surge Protection is essential to avoid damage to appliances or electrical devices. If fire results from an electrical surge, you will need to replace more than just appliances or electronic devices. You will likely have damage to your home requiring you to find other lodgings until it is repaired, replacement of clothing will be required due to smoke and fire damage, and family mementos will be lost forever.

Call Now: 631-830-6533



Generator Installation
When a big storm hits, prolonged power outages can leave your whole family in the dark and spoil all of your frozen food. That's why M&I Electric & Technology Services installs and repairs reliable whole-house, standby generators that switch on automatically, giving you all power you need to get you through even the longest power outages. If you would like to find out more information about our generator services or get a free estimate for an installation.

Call Now: 631-830-6533

Video Doorbell Installation
Video doorbells, also referred to as smart doorbells are a great security solution for many Long Island families. Depending on the model, the video doorbell will provide a notification through its app when someone pushes the doorbell button or when the device's motion sensor picks up on a visitor. The owner can then see and talk with the visitor using the doorbell's camera and microphone and, depending on the model, also unlock the door remotely.

Call Now: 631-830-6533

Electrical Troubleshooting
As a Long Island homeowner, you want to keep your electrical system operating in the most efficient and reliable way possible. It is hard to think of a single every day activity that you do in your home that is not made possible in some way by electricity. At the same time neglecting an electrical issue can cause a fire or even worse someone could get hurt. At M&I Electric & Technology Services, our electricians can fix any issue. We can help with any troubleshooting problem you have.

Call Now: 631-830-6533

service upgrades
Today, we demand more from our electrical systems in our homes. If you live in an older home, chances are that your property can't provide for the power demand of newer appliances. If your electrical system is outdated or inadequate, you might benefit from an electrical panel upgrade. Our Long Island electricians have the ability to assist you with every aspect of this effort.


Call Now: 631-830-6533

Lighting Installations
& upgrades
We install all kinds of indoor & outdoor lighting. When you decide it is time for new lights speak to our lighting expert. Rely on our certified electricians to do the job at a price you can afford. Whether you are looking for recessed lighting, LED Lighting, track lighting, security lighting, outdoor lighting or something more traditional like wall sconces and surface mounts we make the job easy. Ask about our landscape lighting packages or changing your home over to cost saving LED lighting.

Call Now: 631-830-6533

Electric Vehicle
Charging Stations
M&I Electric & Technology Services is proud to provide a wide range of exceptional electrical services to Long Islanders. We strive to stay on the cutting edge of the technology. As such, our team is highly adept at designing and installing car charging stations for both commercial and residential properties. With our help, your electrical system will constantly adapt to your needs and the demands of our customers.
Call today to schedule a free estimate with a certified installer.

Home Wireless Networks
Most likely the WiFi router that came from your internet service provider isn't providing the performance your family needs. Today's wireless networks are faster, and the technology is more affordable than ever. If you are tired of slow and spotty internet, our experts know how to speed up slow internet. We'll fix your network connection, boost your WiFi signal, and give you the fastest internet possible.
Call to set up an appointment for us to take care of your WiFi needs

Custom Homes
When designing for new home construction, electrical needs should be considered from the very first planning stages. Our team has years of experience wiring homes, working with the area's elite home builders. We only use the highest quality electrical components to ensure your new home's electrical system will stand the test of time. Spend a few minutes talking to our new construction coordinator about your next project; we are here 7 days a week to help.

Call Now: 631-830-6533

Home Automation,
Audio & Video
The "smart home" It's where lighting, temperature control, home appliance, security and entertainment systems connect for the ultimate in comfort, convenience, and peace of mind. We also specialize in whole home audio & video systems. Don't let your home music system keep you in one room. Home automation systems let you choose what music, movies & shows you stream anywhere in your home. You will have complete control of your audio & video with ease.

Call Now: 631-830-6533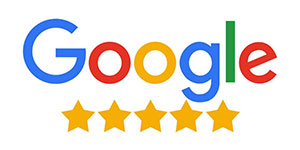 M&I Electric & Technology Services
---