Best Prices On All Commercial Electrical Work
CALL: 631-830-6533
Speak To An Electrician Now
If you don't have power, you can't do business. Whether you need more light switches and outlets, better lighting, or a complete service panel upgrade, you can depend on us for commercial electrical services in Suffolk & Nassau County. Let M&I Electric & Technology keep you connected and in business if you need electrical installations, repairs, or upgrades. We offer comprehensive commercial electrical services and friendly attention to your needs.
---

M&I Electric
& Technology Services
We offer all the top-quality services you'd expect from a Long Island commercial electrician. With Over 275 5 star reviews and thousands of happy customers you can trust us for the best prices and service on Long Island. Whether you're in need of electrical repair, electrical remodeling, rewiring, surge protection, lighting upgrades, or any other electrical job, we are here to make it easy for our customers. Take a second to learn about what we do, and then speak to an electrical expert for free.



Commercial
Electrical Installation
M&I Electric & Technology Services understands the challenges and demands of commercial electrical installation & troubleshooting. We'll work with you to keep your commercial building at the cutting edge of technology, codes, and energy efficiency, while ensuring that there's minimal disruption to your business operations. From commercial build outs, to parking lot lighting, M&I Electric & Technology Services has the right solutions, customized to your business needs.
Commercial
Electrical Repairs
For commercial clients we can repair and upgrade electrical panels, install, upgrade or repair ceiling and attic fans, repair wiring for lighting fixtures, repair all forms of indoor and outdoor lighting and electrical wiring, CCTV & security alarms, inspect and repair fire/smoke alarms. M&I Electric & Technology Services can also repair audio, visual and media systems, computer networking WiFi points, and install all types of affordable automation solutions for your business.



Commercial
Lighting Improvements
Lighting plays an important role for businesses of all types. Choosing the right interior lighting design for your office, store, or warehouse will contribute to your organization's safety and success. Make sure the people in your commercial space have lighting that meets their needs and boosts their morale. When it comes to growing your business, great workplace design with modernized electrical services is an important factor. Call to schedule a free lighting estimate.

A/V, Data, Security & CCTV
M&I provides the wiring and digital integration for audio visual systems that improve business process and enhance efficiency. Our A/V services also allow you to have background music in office space. When it comes to security, CCTV or IP Cameras can monitor who's on your property or in your building. We offer the highest quality security systems, outdoor lighting, with and without control by motion sensors, all of which will expose potential culprits and save you money.

Generator Installation
It can be dangerous for your commercial building to lose power. Taking that risk can open you up to a legal issue if someone gets hurt. M&I Electric & Technology specializes in installing and repairing commercial generators at affordable prices. Affordable standby generators that switch on automatically, giving you all power you need instantly. If you would like to find out more information about our commercial generator services or get a free estimate for an installation, call us today.

Intercoms & Magnetic
Door Locks
Today, we demand more from our electrical systems in our homes. If you live in an older home, chances are that your property can't provide for the power demand of newer appliances. If your electrical system is outdated or inadequate, you might benefit from an electrical panel upgrade. Our Long Island electricians have the ability to assist you with every aspect of this effort. Call M&I Electric today to schedule a free estimate or to learn about upgrading your electric panel.

Electrical Troubleshooting
As a Long Island business owner, you want to keep your electrical system operating in the most efficient and reliable way possible. When your electrical system, fixtures, lighting, outlets and appliances fail to operate it can be frustrating. Most business owners can be at a total loss as to how to resolve the problem. At the same time neglecting an electrical issue can cause a fire or even worse someone could get hurt. Let M&I help with any troubleshooting problem you have.

Commercial
Addition & Alterations
You just built a new addition to your business. Perhaps, you are remodeling your office. In order to make sure your electrical system is up to code and operating safely, you need an electrician to provide electrical finish-outs. We add outlets, lights, switches, and anything else you need to prepare for businesses new space. You'll find that our commitment to excellence shows in our work and service. For an estimate on your project, schedule a consultation with us today.

Service Upgrades
At M&I Electric & Technology, we can provide you with reliable electrical panel replacement and upgrades to ensure the efficiency of your commercial system. We take pride in being able to accurately troubleshoot and diagnose the issues of different commercial service panels. Our Long Island commercial electrical team has the ability to assist you with every aspect of this effort. Call M&I Electric today to schedule a free estimate or to learn about upgrading your electric panel.

Lighting Installations
& Upgrades
Your lighting has a significant impact on the look and feel of your building. M&I can recommend new lighting technologies that last longer and will save you money. With the emergence of LED technology as an alternative to traditional fluorescent, incandescent and HID lights, M&I has expanded its lighting services for commercial facilities. Replacing or upgrading your existing fixtures to LED technology can not only improve light quality, but will also save you money.

Electric Vehicle
Charging Stations
We works with the top EV charging manufactures and our in-house electrical experts are available to help you choose the best option for your commercial building. Installing electric vehicle charging stations at your facility will help you attract talented employees and is great for the environment. We'll conduct a site assessment to determine your EV charging options, including the best locations for chargers and future chargers. Call M&I for a free estimate for your business.

Commercial
Wireless Networks
In our society today, the importance of solid Wi-Fi cannot be overstated. It isn't enough to just have adequate Wi-Fi for your businesses. Most office buildings and commercial spaces have inadequate Wi-Fi coverage and slow speeds. Making sure your Wi-Fi is operating at its peak performance is important after all, what good is Wi-Fi if you can only access it in certain spots. Technology has become so inexpensive it doesn't make sense to slow down your employees with slow Wi-Fi anymore.

Automation, Phone,
Networks & AV
Our telecommunication technology capabilities include design, installation and service for the many audio, visual, network and phone systems we offer. One size does not fit all for integrated technology systems in a commercial space. Depending on your unique business needs, we create custom solution giving you simple control of one or multiple systems with access from any location. We specialize in everything from structured wiring, custom conferencing and A/V systems.

Sound Masking Solutions
Sound masking uses a familiar background sound to mask sound in a given area to make your work environment more comfortable. While sound masking is mostly used to protect privacy or confidentiality, it is also used to help increase workers concentration levels and productivity. M&I Electric & Technology Services offers high tech sound masking solutions at affordable prices. Call us today to schedule a free estimate and discuss the best solutions for your business.
Our Client List Includes:
Hotels
Healtcare
Finacial Institutions
Retail Stores
Restaurants
Schools
Warehouses
Commercial Spaces
Call A Company Trusted
By Over 10,000 Homeowners!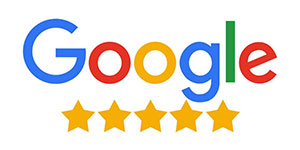 M&I Electric & Technology Services