---
M&I Electric & Technology Services Offers Fast Free Estimates
Automation
& Entertainment
M&I Electric & Technology Services can customize and automate any system for your home or business. We can install surround sound audio and video systems, designed with the perfect balance of acoustics to create a real life viewing and audio experience. M&I can handle small jobs like hanging a new television on your wall to advanced home automation systems.



Contact
Us
We provide a complete range of residential and commercial electrical services at affordable prices. We are the only local company with 205 5 star Google Reviews. Whether you're in need of electrical repairs, installation, remodeling, rewiring, surge protection, lighting, home automation, generator installation or any other electrical job, M&I is here to help. Call Us Today.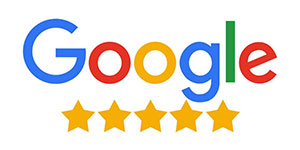 M&I Electric & Technology Services
You Found
the Right Company!
Finding the right electrician is difficult. That's why we provide new clients with local references. Unlike other electric contractors we are fully licensed and insured and we also use the highest quality materials. We are committed to providing you with the electrical services you need from routine maintenance services to emergency electrical repairs. We specialize in every form of electrical maintenance, repair, and installation! Another reason we have zero complaints with Consumer Affairs is our staff is constantly trained on the industry best practices.
---
M&I Electric & Technology Services Offers Fast Free Estimates




Residential Services
ALTERATIONS & ADDITIONS
BATHROOM WIRING
CEILING FAN INSTALLATIONS
CHANDELIER INSTALLATION
CODE VIOLATIONS
COMMERCIAL WIRING
ELECTRIC PANEL REPLACEMENT
ENERGY EFFICIENT LIGHTING
ENERGY EFFICIENT UPGRADES
EXHAUST FANS
GENERATORSLIGHTING
NEW CONSTRUCTION
OUTDOOR LIGHTING
OUTLET INSTALLATION
OUTLET REPLACEMENT
PANEL UPGRADES
RECESSED LIGHTING
RENOVATIONS
RESIDENTIAL WIRING
SMOKE DETECTION
SPA WIRING
SWITCH INSTALLATION
TROUBLESHOOTING

Commercial Services
ELECTRICAL CIRCUITS
INSTALLATIONS
RETAIL STORES
APPLIANCE WIRING
ELECTRICAL OUTLETS
LED LIGHTING
SECURITY CAMERAS
AUDIO/VIDEO WIRING
EMERGENCY LIGHTING
LIGHT FIXTURES
SECURITY LIGHTING
BALLAST REPLACEMENT
EXHAUST FANS
MUNICIPAL STANDBY GENERATORS
BREAKER PANELS
FACTORIES
OFFICES
SURGE PROTECTION
DEDICATED CIRCUITS
FLUORESCENT LIGHTING
OUTDOOR LIGHTING
TELECOM WIRING
DOOR WIRING
HOSPITALS
PARKING LOT LIGHTING
ELECTRIC INSPECTIONS
HVAC UNIT WIRING
RECESSED LIGHTING
WIRING RENOVATIONS
ELECTRIC SIGNAGE
INDOOR LIGHTING
RESTAURANTS
220V CIRCUITS

Thousands of satisfied customers
Zero complaints w/ Dept. of Customer Affairs!
Over 275 5 Star Google Reviews.
All workers are full time.
No subcontractors.
No waiting.
FREE ESTIMATE.
WORK GUARANTEED.
BEST PRICES.
Licensed And Insured.
CHECK OUT WHAT OUR CUSTOMERS HAVE TO SAY:
Only Electrician With 205 5 Star Reviews On Long Island
We Do Not Have Bad Reviews
Because We Do The Right Job Every Time!
Jesse, Amanda and their team provided excellent customer service from our first interaction with them. Jesse himself came to our first home a few years ago, immediately when we called, because we were scared of having an electrical fire. Jesse repaired everything he needed to and we are so happy he did, because he literally saved our house from going on fire.

I just moved to Long Island and getting to know the ins and outs of my new house. I noticed an issue with our dryer and received multiple referrals to this company. From the beginning, every conversation was professional and handled with care. We received immediate service and was able to get our dryer back online. They also replaced our breaker box last month.

I don't even know where to begin with how amazing this company was to work with! They are super personable, so responsive and their extremely fair priced. Their quality of work is absolutely outstanding. We will definitely be using them again for all of our electrical needs!! 5 stars are definitely not enough to rate them! They have just gained a life long client.