Best Prices On All
Generator Installation & Service
CALL: 631-830-6533
Speak To A Generator Expert Now!
At M&I Electric & Technology Services has been in the generator business on Long Island for decades. We know the generator business and have been the most trusted generator installer in Suffolk and Nassau County for years. We not only install generators but we perform generator service and generator maintenance for homes and businesses. Our goal is providing you with a generator that not only will work for your family but also fits your budget. We offer better installations, maintenance and pricing compared to other generator contractors.
---



Generator Installation.
We are able to install each of the generators we sell. After your free quote, we will take care of everything for you. We will take care of your permit and gaining the approval of your home owners association. Our installation includes all of the electrical work needed, a concrete pad for your generator to be secured to and we will show you how to use the system.
Generator Repair
In the rare situation where your generator is suddenly not working or is not performing correctly, we can come out and assess the problem for you. Our technicians are familiar with the inner workings of all of the major generator brands and use the best diagnostic tools available saving our customers time and money.
Generator Replacement
If your existing generator is very old or no longer meeting your needs we M&I Electric will assist you in replacing the generator. We will handle all of the permits and applications you may need to complete to get the generator installation approved.
Generator Maintenance
We have a team of generator experts that specialize in maintaining all the major generator brands. It is very inexpensive to maintain your generator but it does need to be performed by a licensed generator contractor.


Call M&I Electric & Technology Services
to schedule a maintenance appointment for your generator.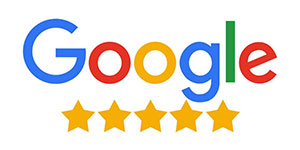 M&I Electric & Technology Services